This Efttex brought success for Energofish in the bait sector again. Benzar Jelly Scented Bloodworm became the best bait in Brussels. This makes the company more sure in their strategy, that developing baits is the way they have to follow. No question that the company's reputation is rapidly growing and its OEM bait brands like Benzar and Carp Expert is getting more and more popular, and not only in Europe. Due to it's live like appearance caught the attention of many anglers, and on the other hand all Jelly items are enviroment friendly, which is a key important feature nowadays. During Efttex shows, there is always something new in Energofish's booth, regarding bait wise. In recent years, the offer is getting larger and larger, beside the well known Jelly Bait family, goundbaits, boilies, particle mixes, PVA bombs are presented at the show, with high attraction.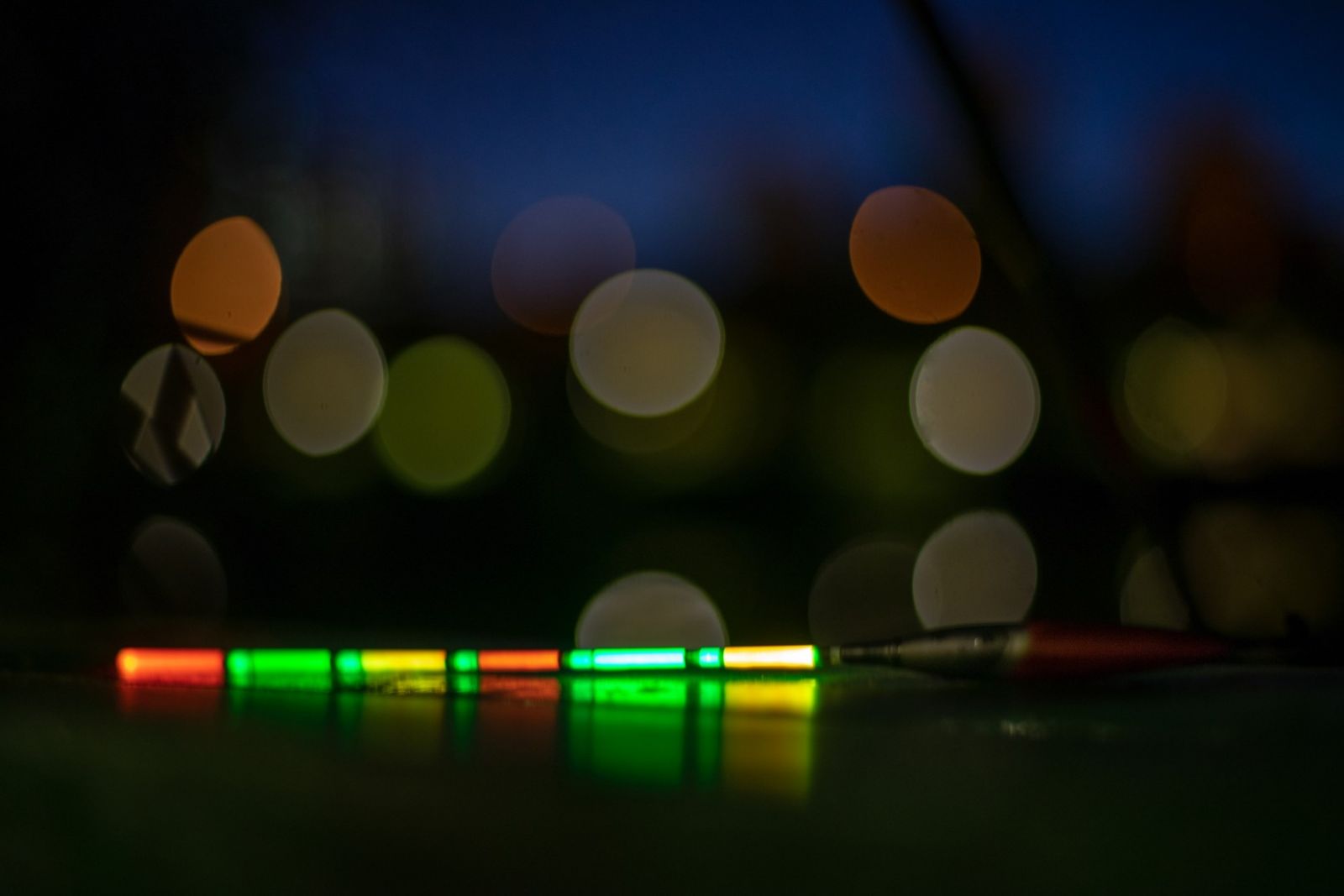 By the fast developing of digital technologies in the world, has a high impact on fishing tackles also. Many years ago when first bait alarms appeared, had great effect on modern carp fishing. During that time, a lot of electric devices appeared in the fishing tackle industry, and that number is rapidly growing in recent years. Sonars, GPS devices, bite alarms, hook tyers, just a few examples that we cannot miss from our modern fishing tackle case. Energofish has the focus on electric devices besides the baits recently, especially those that might help fishermen at night-fishing sessions.
One of the newcomers is the Lithium battery operated light floats. There are a lot of LED floats in the market, but those from Energofish are slightly different. The common LED floats are made in Far East, and mainly designed for their domestic market. Fishing methods, requirements are far different that anglers need here in Europe. All iBite floats are designed and made in Europe, for european anglers, which means big difference.  They come with a polyurethane body. This material has many advantages. First of all, it does not adsorb water, even if the paint is demaged by any accident. Besides durability, Urethane has constant density, so each float can carry the same indicated weight, with less tolerance than balsa. The battery and LED are placed in a waterproof, isolated plastic capsule, which provides exceptional durability. Besides the waterproof structure, the accent is on high visibility. The bristles of the floats are made of strong multi-colour striped tubes. Inside the tube, there is a light core plastic bar, which collects the light from the LED, and spreads in in the full range of multi-colour bristle. With this structure, the float is visible from 50m easily, and thanks to the stripes on the bristles, the slightest bites are easily visible at any weather conditions. All the floats are operated by the classic 435 type batteries, which provides bright light, and extremely long working time. With the recommended iBite 435 battery the continuous working time is over 60hours. In the end, the final result is a classic float, with a polyurethane body, which provides extra sensitivity but equipped by the most modern LED technology. Each float comes to the market including one battery for the instant use.
From floats, there are several models avalilable, but with four main purposes recommended.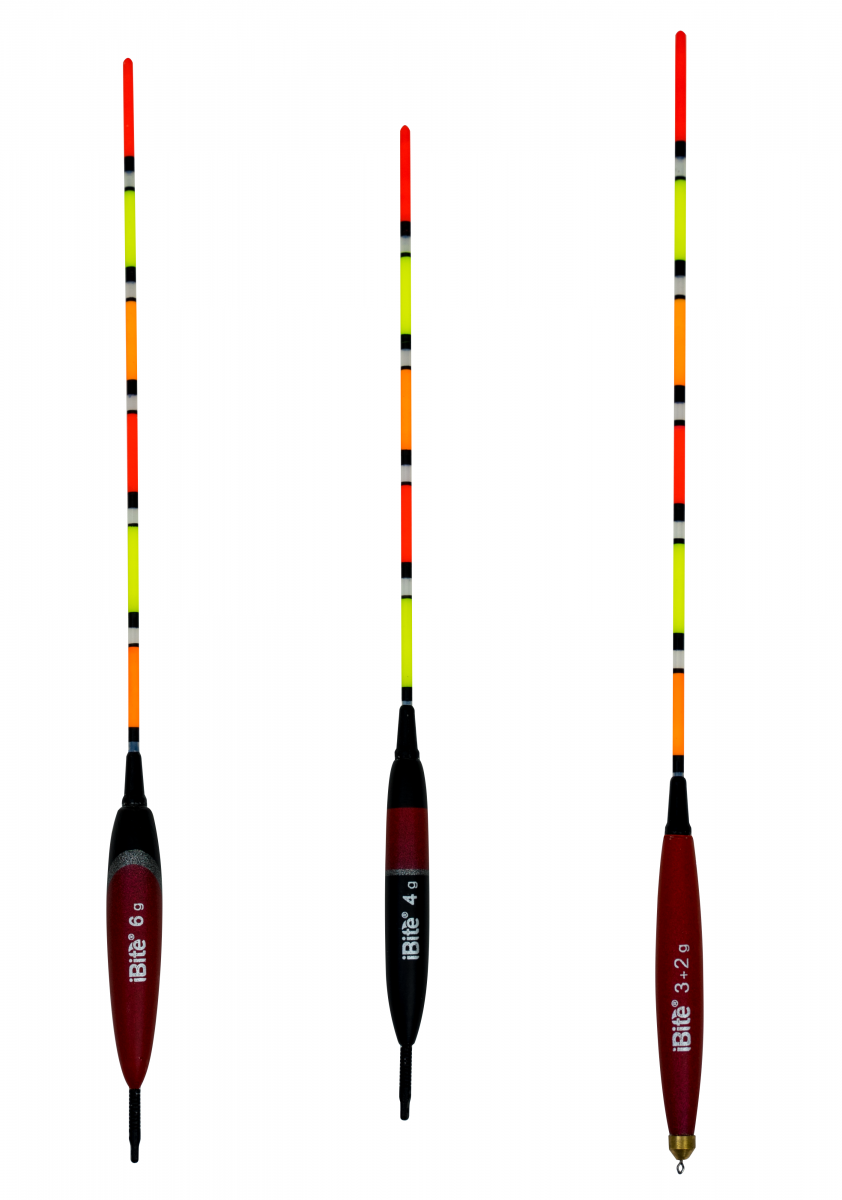 Loaded Wagglers
Lead weighted wagglers, with polyurethane body, multicolour bristles. The goal of this model is that besides the LED technology, and added plastic parts, including battery, we managed to keep the original characteristics of a basic waggler float, but managed to make it ideal for night fishing. Easy to cast far and accurate, but the sensitivity is not different from a classic waggler without LED inside.

Plain wagglers
The most popular models in middle-eastern Europe, used for traditional carp fishing on floats. Best choice on still waters, even in heavy wind. They come with different bodies, long bristles, getting perfect for the lifter method. Due to the wide size range, from 3-10g, anyone could find their best choice for any lakes, angling for carp, or bream, or many other non-predator species.

Zander floats
The long-shape body, short bristle, with the plastic ball at the tip, make this float the best choice for smaller predator fish, like zander. The range from 6-10g is optimized for baits used for this method. Let it be worm, dead fish, or chopped fish, you can select the perfect weight to reach the maximum sensitivity to the given circumstances.

Pike Floats
Fat Body, short antenna with the well visible plastic cap at the tip. Even for large baits, or live baitfish, this model is the best choice when chasing pike at night. It comes with five sizes, from 5 to 15g. Durable plastic parts and painted polyurethane body can resist the impacts in even heavier snags.

Besides floats, the LED techology helps to make other fishing methods being more convenient at night. Feeder method is rapidly growing in Europe, and this trend is forming the tackle industry also. At the moment, there are only a few options to make feeder tips visible in the dark. There are some small plastic joints to place chemical light on the tips, but most of them are too big and heavy. Especially by feeders, any additional weight placed on the tip can drastically influence of its action and in worse case, we can miss sensing the bite. When night fishing, any small detail, and additional information would help the success of our fishing trip.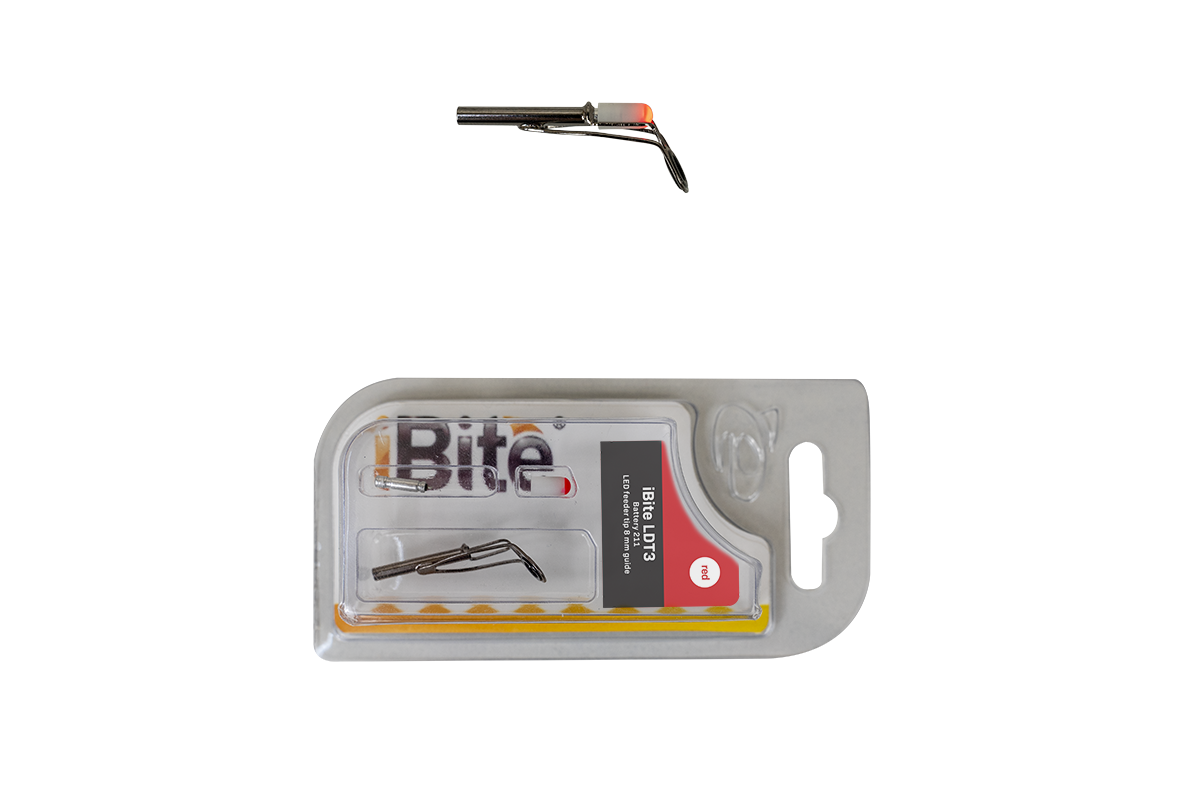 Feeder Tip Guides
Energofish has came with the idea, that never seen before. They combined their own developed tip guide for feeder rod, with Type 211 Lithium battery, and a tiny LED. The 211 battery can be clicked into the extended tube of the guide, and protected by its frame. With this solution, the light comes from the most sensitive part of the feeder tip, from the guide. This helps anglers to see the slightest bite also. As mentioned above, reducing the additional weight on feeder tips is vital when we speak about efficiency. The additional weight, in this case, is less than 3g! iBite 211 battery provides more than 24 hours of continuous light, which means 3-4 full nights. The LED tip guide kit comes in a compact blister pack, including guide, battery and LED. With some glue, anybody can transform their feeder tips to LED feeder in two minutes. The bottom diameter of the guide tube is 2.00mm, for much thinner tips we recommend to use under wrap by a thread, or shrink tube.

For heavy feeders, light surfcasting rod, boat rods, Energofish recommends the larger guide with 3.00mm tube. It comes with 311 Lithium Battery, which provides even longer working time than the smaller 211 one, over 30 hours of continuous power.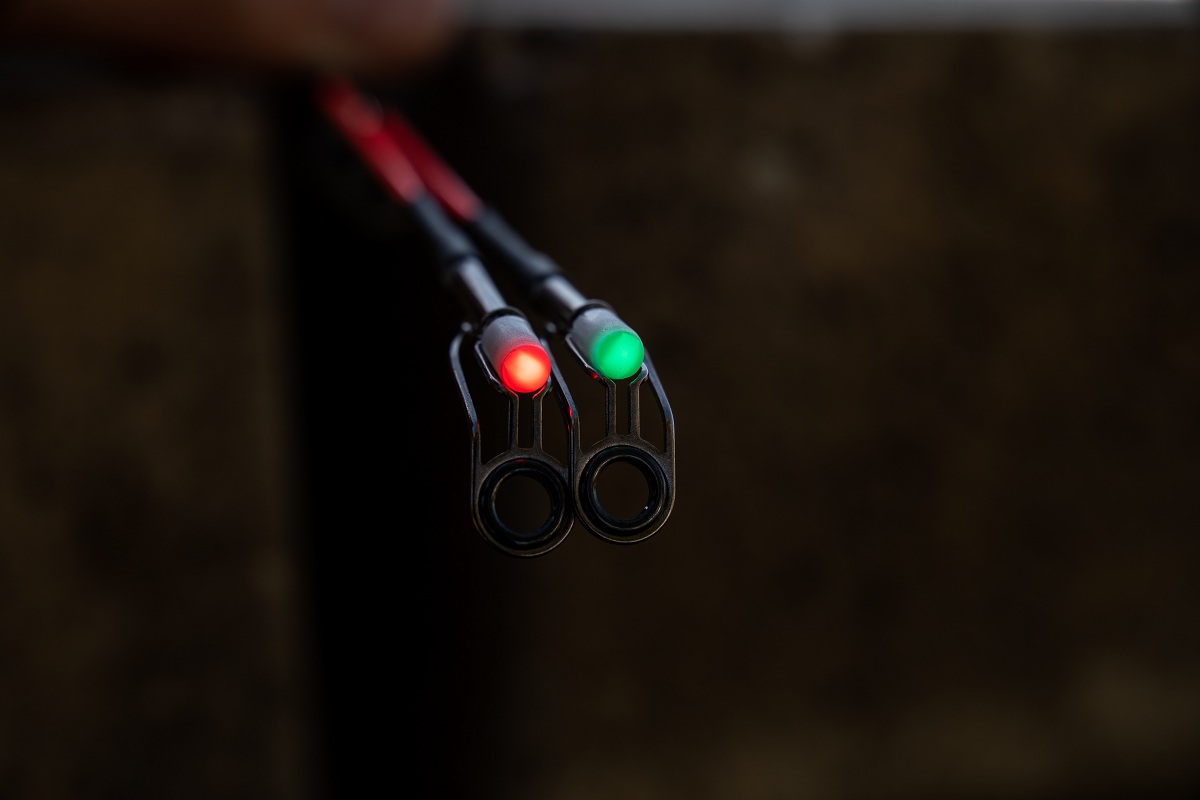 iBite Feeder Tip
For those anglers, who don't have time or the courage to transform their own tips to an LED one, Energofish also provides a ready solution. For existing OEM feeder rods, such as Carp Expert Method Feeder, Carp Expert Elite Feeder, Benzar Allround feeder, mentioning only the most popular models, they provide ready to use, assembled LED spare tips. The only thing you need to do is to take out from its blister, put into your rod. The pack is a real all-you-need item, including also the battery.

---